Want to know the secret to keeping your finely pleated trim and garment areas looking crisp and perfect for years? Use this simple tip and you'll soon say: "Oh that's how they made it look that way!"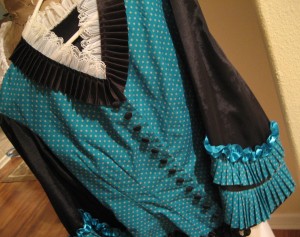 The above bodice is an 1873 reproduction made from a mix of a Truly Victorian bodice pattern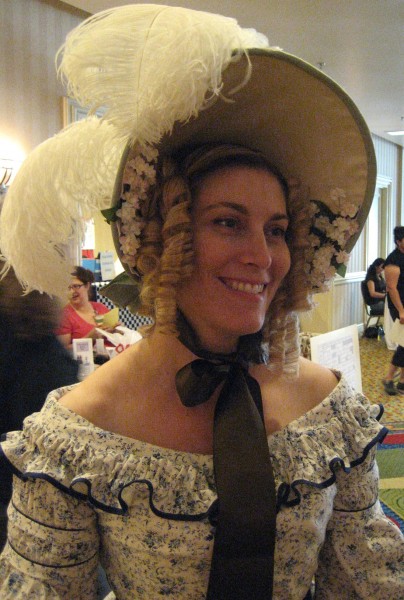 with the sleeves from an Ageless Pattern and the trim modeled after a Godey's Plate. The bodice was made in March 2003 with the photo taken in February 2011.  Look at those pleats on the sleeves and neckline!  Perfect after all those years and numerous wearings.
See how Jennifer Rosbrugh mastered pleats after she came across a gem of a tip that has completely changed the way she sews pleated things.
How to use a Perfect Pleater to make pleated trim. Also, get the secret to getting pleats to stay perfect.