by
JoAnn Connolly
Picking the right sewing machine can be overwhelming, to say the least. Read on to make the process easier.
In
Part 1
, machine categories were covered. In order to know which category you should be looking at, you need to figure out: A: what your budget is and B: what you're going to be doing with the machine. Once you know these two things, you can narrow down the field of options, making the choice simpler... [
read on!
]
Visit JoAnn's embroidery site!
---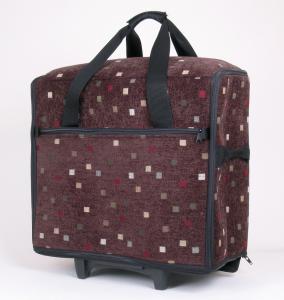 Bluefig Bags TB19 Deluxe Wheeled Sewing Machine Travel Bag, Collapsible for Storage, Holds Small to Medium Sewing & Embroidery Machines MADE IN USA*
Quality, In Every StitchOur operating philosophy has and will continue to be to provide the highest quality products possible consistent with reasonable pricing. Holds Small to Med. Machines, All Pfaff Machines.