Christine has issued a new Easy Street pattern called Fiona's Freeway which has the option of adding accents in cork or vinyl. As I have been curious to try cork fabric I decided this was one I had to make!
I found some natural cork with gold highlights on e-bay, and when it came I went all round the local patchwork shop and ended up sitting on the floor with their Batik collection. The one I settled on is brown and turquoise with sea shells. For the lining I chose Makower Spot in turquoise and white. I gave up trying to take a picture of the cork, the photos just didn't do the colour justice!
I tried reading up on sewing with cork, but found some conflicting opinions on needles and feet etc. In the end I used a #80 Universal needle, Gutermann's All Purpose thread and my normal sewing machine foot, and had no trouble at all. I avoided using steam during pressing and kept the iron setting on Wool and used my Hemline pressing cloth as an added precaution. Sara Lawson of Sew Sweetness has done this video tutorial on sewing with cork;
Cork comes in lots of different finishes; natural, natural with gold or silver flecks, natural stripes, coloured, coloured with gold or silver flecks, printed and even crocodile effect! You can see a great selection at Sew Sweetness in the U.S. or in The Little British Fabric Shop in the U.K.
As always Christine's instructions were thorough, and construction went well. It was necessary to use a glue at one stage, and I initially tried Gutermanns HT2 overnight, but it didn't work. So then I tried Original Hi-Tack All Purpose Very Stick Glue, but that was also unsuccessful. Lastly I tried Beacon Fabri-Tac Permanent Adhesive, and that did work.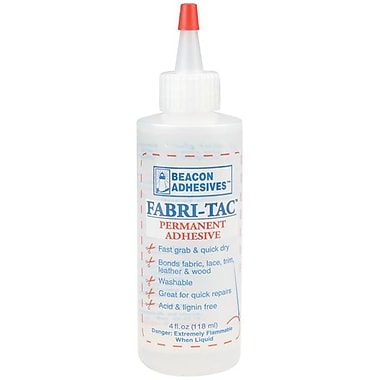 Inside Fiona there is a slip pocket and a zipped pocket. On the outside there is a vertical zipped pocket big and deep enough for my mobile phone.
When it came to installing the grommets I thought I would start and the back and by the time I got to the front I would be in the swing and more confident. Unfortunately my last grommet was the only one I accidentally mashed, and of course it was on the front! Happily it doesn't notice under the flap, but it was annoying!
F.Y.I. I chose to use an extra thin magnetic snap, but I find it difficult to close and end up having to look at it to match it up, so maybe an ordinary one, or a twist lock would be better! I opted to make my pull straps from the batik fabric and liked the efffect, but you could use the lining or a bought cord. However, I wasn't very happy with my pull strap closure, it looked a bit too flat, so I made my own version which is a bit more curvy!
Then after seeing Maria's Tester Bag I also added a pair of these narrow cord ends (a.k.a. Zip Ends) instead of tassels to the ends of the ties.
Instead I made my own tassel using a tassel cap with snap hook and some blue suede from my stash, and attached it to one of the rectangle rings on the adjustable strap. It kept moving to the back, so I clipped it to the tie instead.
Lastly I attached an Emmaline Bags 'Handmade' zipper pull to the front zipper pocket. Done, all blinged up, time for a photo shoot!
I really like it, its a cute bag and the colours and patterns all work well together. I am glad my first experience with cork fabric went well, I shall be looking for something else to make with it now! In the meantime here I am with the finished bag to give you some idea of scale.