Although I am happy to convert a pair of jeans or a skirt to a bag, the rest of the time I prefer to use a pattern.  In my search for the 'ideal' bag I have come across some very talented ladies from far and wide, and I want to introduce them to you.   I am going to start with a home grown talent here in the U.K.
Emma Brennan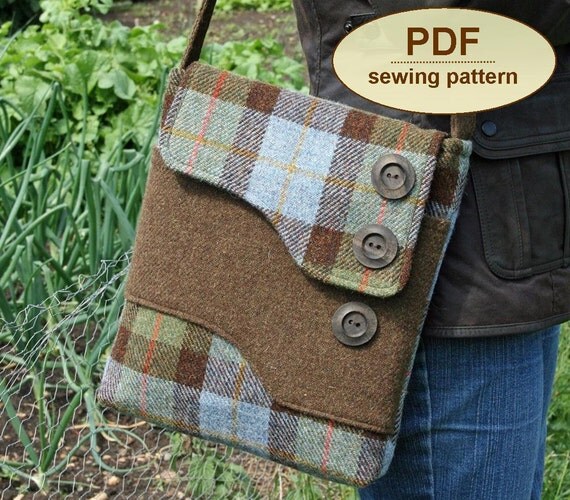 Emma's bags are inspired by vintage British designs utilising a mixture of traditional tweeds and silk, featuring buttons and bows.  The patterns have evocative names such as The Melford Messenger Bag, The Poacher's Bag and the Premium Bond Bag.  She is author of "Making Vintage Bags", "Making Vintage Jewellery" and "Making Vintage Accessories". 
For a little more background, I asked Emma….
"When did you start to sew, and what or who made you decide to take it up?"
I started sewing 'properly' when I was about nine years old, making and designing soft toys initially. I then branched into making clothing during the 1980s 'new romantic/tail end of punk' era. These included tie-dyed shirts made out of bed sheets, and adorned with buckles and zips. My best friend and I used to go to concerts dressed in absolutely ludicrous homemade attire! My inspiration to start sewing was born out of an inherent desire to own and wear unique pieces. My grandmother stitched all of the clothing for her eight children during WWII and this is possibly where my design ability and love of the wartime years comes from.
"Was the very first bag you made your own design, or a bought pattern?  Do you still have it?"
The first bags I made, I designed myself. There were not as many bag patterns or the related hardware around when I was growing up so I had to make my own out of necessity. The initial pattern I made was for a flat mini-messenger style bag, which had medieval influences. I have in recent months revisited that pattern and am producing a more sophisticated version of it for a design for one of my autumn 2012 releases.
"Does your inspiration come from the fabrics or do ideas rattle around your mind until you get them sketched out?"
The general shape of the bag always comes first, and then I sketch various combinations for flaps and design details. I constantly have a notebook with me and jot down random ideas as they come to me. I normally make up a toile (mock-up) of the bag first and play with the different elements before creating the final pattern. Then I get to the part I enjoy best – choosing the fabric!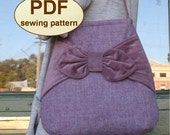 "Do all your family have one of your bags?  Do you get requests?"
My late sister (who passed away from breast cancer) was my biggest fan and she had several of my bags to match her many outfits. She was a great advert for my designs, because she always looked immaculate. Now that I just sell the patterns, I do get requests from time to time from people who would like to buy the samples. I also still get enquiries from shops wanting to sell the bags, but I can't afford to do this because the fabrics I use are really expensive and I wouldn't make anything out of it if I sold them wholesale!
"How easy was it to go from making bags to making patterns and selling them? How did you get involved with Indygo Junction?"
I did very well selling bags through shops on a small scale, but it is quite labour-intensive and I simply didn't have the time to keep producing enough to make it pay. The progression to patterns came after I wrote Making Vintage Bags. This was so well received that I thought I might try my hand at patterns. I initially got involved with Indygo Junction because I didn't want the risk of getting patterns printed, and going into the wholesale market for what was an 'unknown' for me at the time. They have more than 20 years' experience in the pattern-publishing trade. The advent of the internet and PDF format has revolutionised the industry. More than 50% of sewing patterns sold now are PDFs.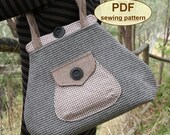 "Do you use a guinea pig to trial your patterns and instructions?" 
I do, and I am always open to feedback from customers.
"You are a professional reporter, but do you write articles for Crafting Magazines?  If so what was your most recent?
I am primarily a news journalist but I do write for craft magazines when I get time. I have in the past written regular articles/projects for several publications, such as Making Magazine and Making Jewellery. My products have featured in Australian Country Style, Get Creative and the UK Sew magazine. My most recent project for a handbag is in the current edition of Australian Homespun.
"How did you come to write your first book, "Making Vintage Bags"?  How many copies have sold worldwide now?"
Gosh, I have lost track of the exact number I have sold, but it has been reprinted four times now and has even been translated into Russian! It must be way over the 50,000 mark and it still outsells my other two books by miles!
"Your other books "Making Vintage Jewellery" and "Making Vintage Accessories" are also a success, do you have plans for any more?"
I have been in negotiation with the publishers on the possible subject matter of a fourth book. We have batted several ideas about, but I still think the bags are the most sought after. May be I should do a "Vintage Bags 2"? Any suggestions for what you would like to see a book on?
"You have just moved back to the U.K. after 9 years in Australia.  How different is the sewing scene here from down under?"
Although there are more people in the UK, the Australians tend to be more 'crafty' and they love their sewing. As with parts of America, there are vast areas of sparsely populated land, where people can be quite isolated. I think this encourages them to take up hobbies and be more self-sufficient. I totally love the Australian people and I am proud to have dual nationality!
"Thank you for joining us and sharing your passion for bags and all things vintage!"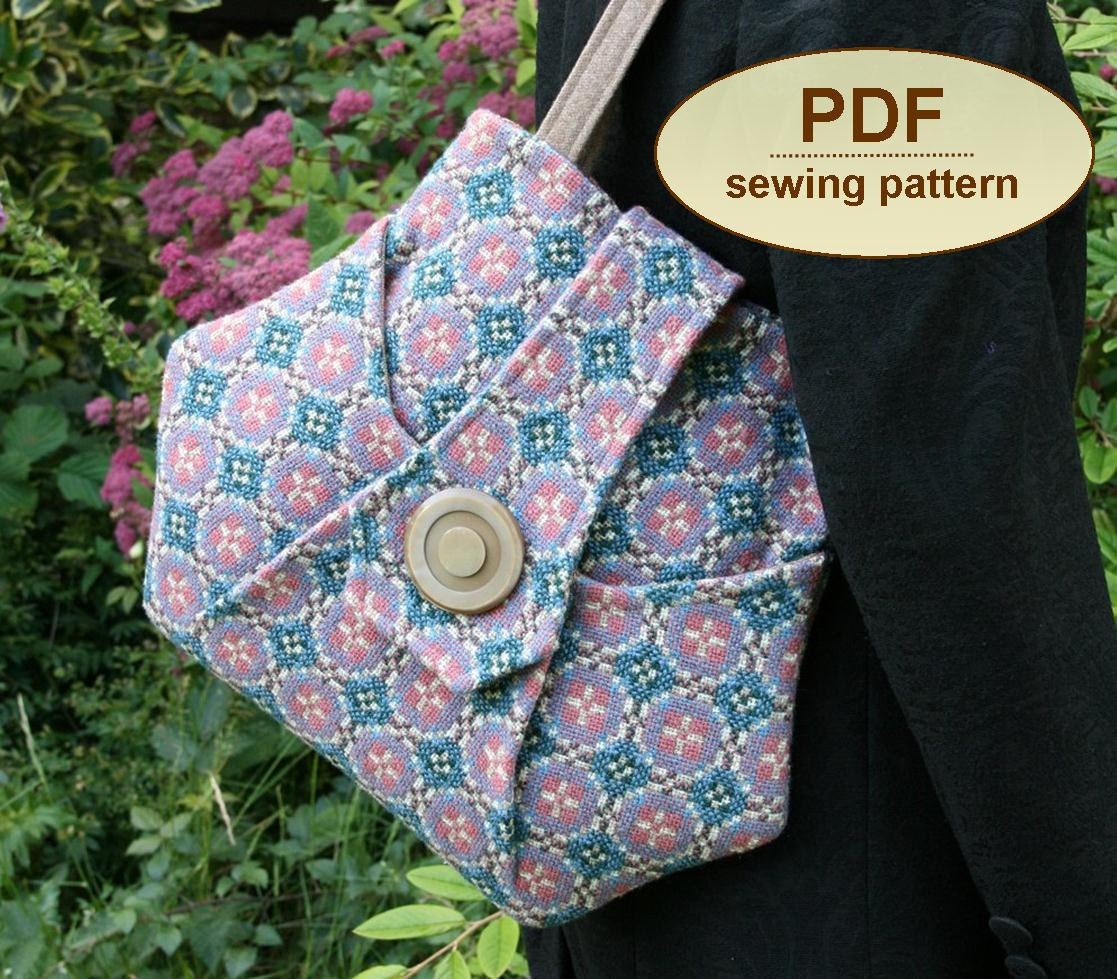 You can visit her site www.charliesaunt.com, and buy her patterns and kits at www.charliesaunt.etsy.com.  In the U.S. visit www.pinkchalkfabrics.com and in Australia go to www.patternpress.com.au.