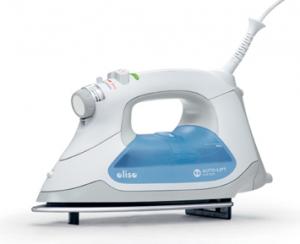 Debi Tullier
sent this tutorial in and I thought it was interesting. This tutorial explains how to fuse plastic with other decorative materials safely with an iron and teflon pressing sheets. The author, creates bags and dog clothing with the fused material. I'm sure that you could make many more things such as lunch bags, make-up bags, a little girls Easter purses, diaper bags, bingo bags, outdoor table coverings etc from this unique material.
What you need:
a clear plastic bag from the dry cleaner
scraps of foil, yarn, fabric, paper cut-outs, shapes, scraps of gift wrap, comics, etc... let your imagination run with this
one or two teflon coated pressing sheets
---
June Tailor Press Sheet Teflon 18"x 18"
Protect your iron and ironing board from fusible web residue. This is the perfect pressing tool for applique projects. Use to fuse lace and other open-weave fabrics without sticking. Withstands the highest heat setting on your iron, and you can use it without steam as a see-through press cloth.
---
Paper Shapes: EK Jolee's By You New Baby Hand & Foot Prints - Blue
EK Jolee's By You has something for all of your crafting projects. Adding these decorations will add delight, charm and personality to all of your scrapbooking pages, memory albums, cards, invitation, frames and more. There is such a large variety that the possibilities are endless, just let your imagination GO!! Warning: Choking Hazard, not for children under 3. Due to the handmade nature of this product, materials and color may vary slightly. New Baby Hand & Foot Prints Blue- Contains a variety of Blue and Green hand and foot prints that are approximately 7/8".
---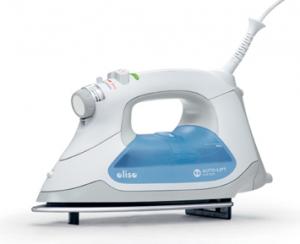 Oliso TG1000 Continuous and Burst of Steam Iron, Auto Shut Off, Anti Drip, Stainless Steel Soleplate - This Iron has legs! with Auto Lift, TG-1000:
The TG1000 with new Stainless Steel soleplate glides easily over fabric to provide you with an effortless ironing experience. Whether you are ironing delicate fabrics, or the toughest denims, experience the difference the TG1000 can do for you.rnrn. Patented Auto-Lift Systemrn. 3-way Extreme Steam: Continuous Steam & Burst of Steamrn. Easy-fill side port with extra large 12 oz water tankrn. Digital controlsrn. Soleplate detailer for buttons, cuffsrn. Pivoting power cordrn. Automatic Shut-Offrn. Anti-drip systemrn. Electronically controlled soleplatern. Spray.
---